SAVE SYDNEY (VR; 2017)
One of the problems with getting people to care about climate change is that we can't immediately see the negative effects of our lifestyle choices. SAVE SYDNEY is an interactive room-scale VR game, which simplifies the effects of climate change and sea level rise in order to show that our choices do make a difference to the future of the planet.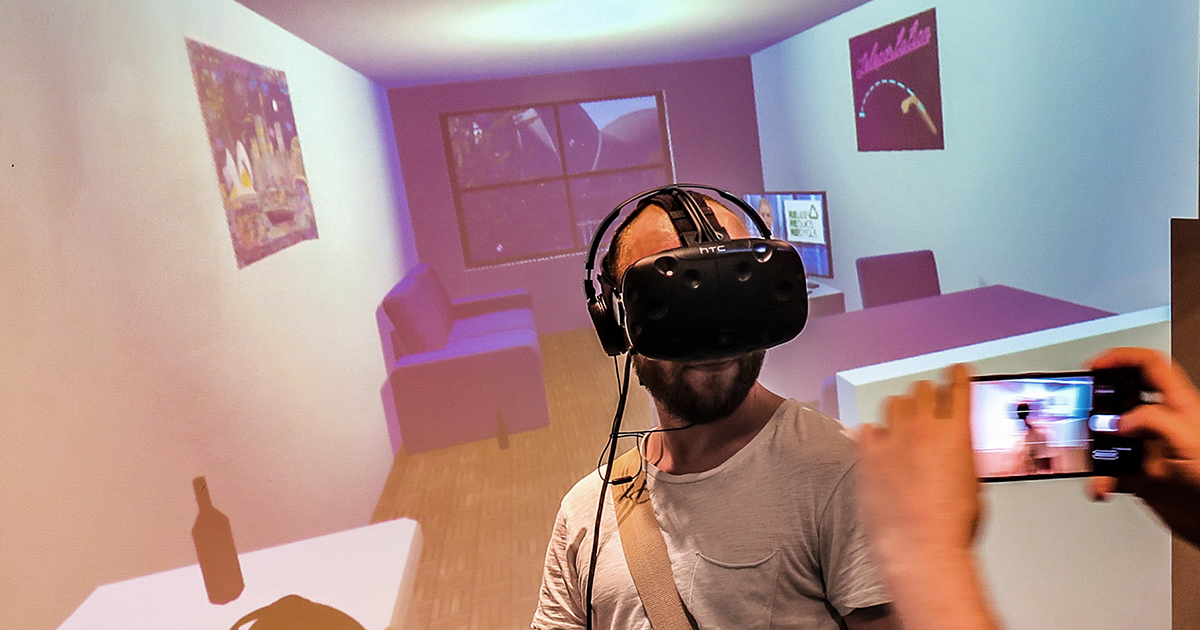 In SAVE SYDNEY, players find themselves inside an apartment which they can't leave because the city's flooded, and the water is higher than their windows. As they complete simple actions like recycling and turning the AC off, the water level goes down and eventually they're able to leave the apartment. If only it were that simple in real life…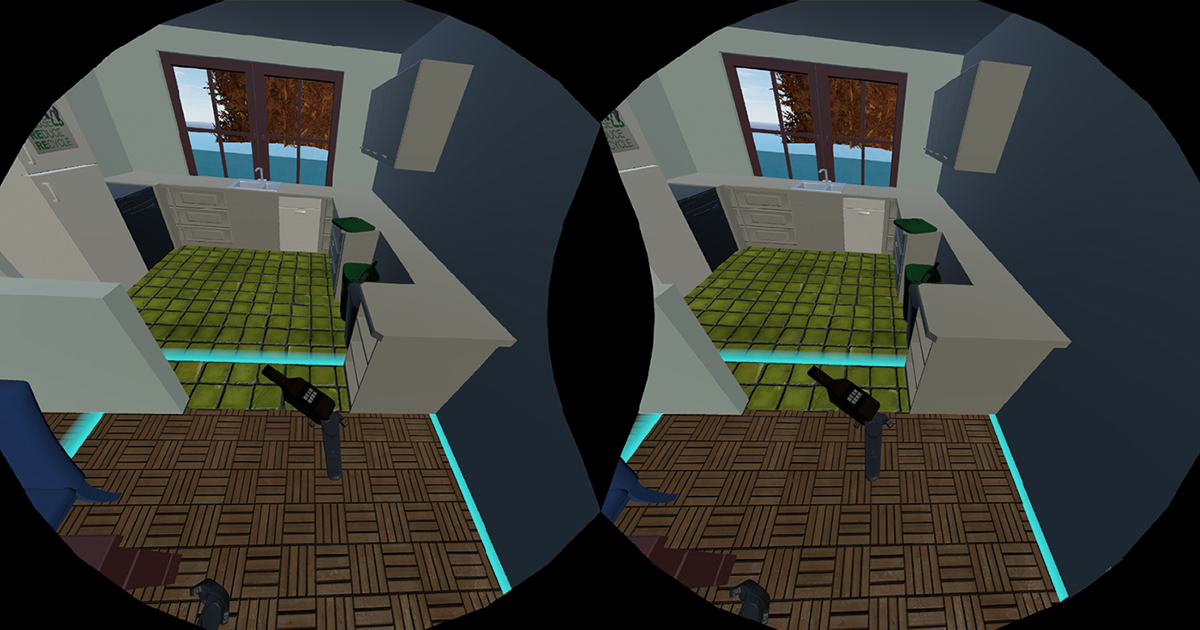 Virtual Reality game created in Unity
SAVE SYDNEY is a collaboration between Helen Nias and Kelsey Shanahan, developed during Academy Xi's VR Design course 2016-17. The course encouraged us to focus on intuitive, 'native-VR' designs and seamless onboarding.
Players in SAVE SYDNEY are guided by narration, posters and signs, and controller tooltips, so they know exactly what they need to do to complete the game, how to interact with objects, and move around the apartment.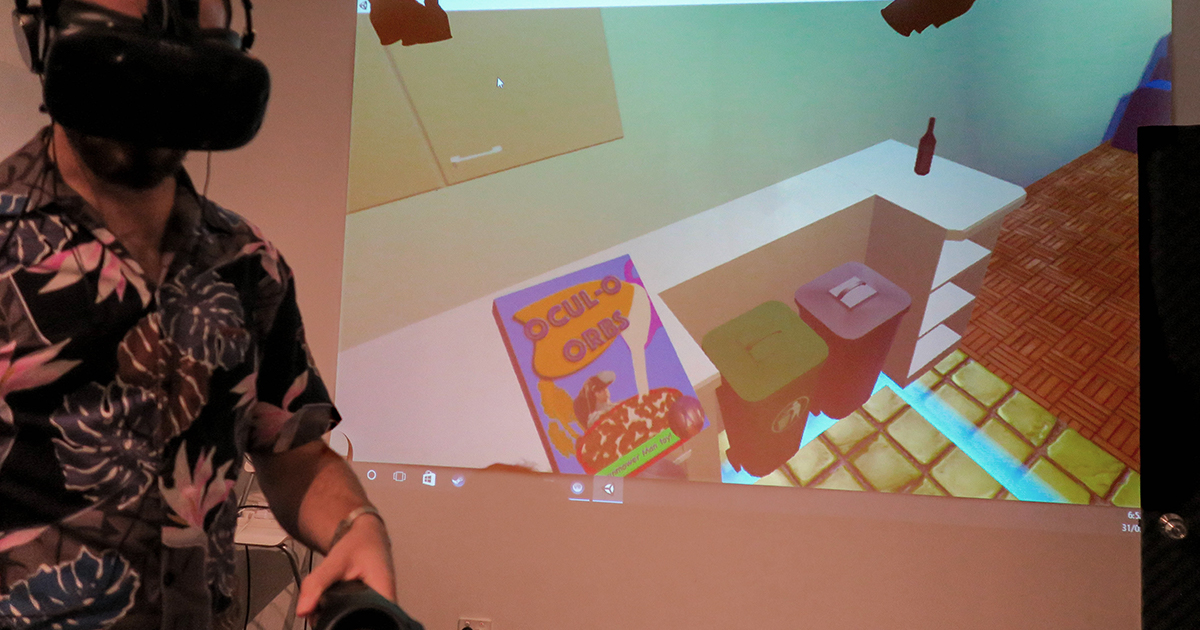 Our game was created in Unity for HTC Vive. Please get in touch via contact(at)helennias(dot)co(dot)uk if you'd like to find out more.
Roles
Helen Nias came up with the initial idea, built the apartment in Unity, incorporated scripts from VRTK3 (eg teleport and interactable objects), and worked on design and development. Helen also worked on the scripting and narrated the game.
Kelsey Shanahan did all of the fiddly, bespoke Unity coding; added more detail to the apartment build (including the fish that swim around in the water outside), and worked on design and development of the game. Kelsey is a design director and strategist by trade.