Inescapable Journey (2011) 03:27
A collaboration with artist Cassandra Vervoort, exploring the power that scent has on memory.
35mm stills, digital photos, super 8mm
Some memories can be hidden away, but those recollected by smell seem to engulf us involuntarily.
To satisfy a constant fascination with the places our subconscious and memories can take us, Helen Nias and Cassandra Vervoort used 35mm film prints, super 8mm film and digital photographs to take the viewer on a journey that attempts to capture this displacement.
The super 8 footage was filmed on a farm in Victoria, Australia, where Helen was working in April 2011. Cassandra shot the 35mm film sequences under Helen's direction in November/December 2012. The pair then animated the prints by cutting, tearing, scratching and painting on them.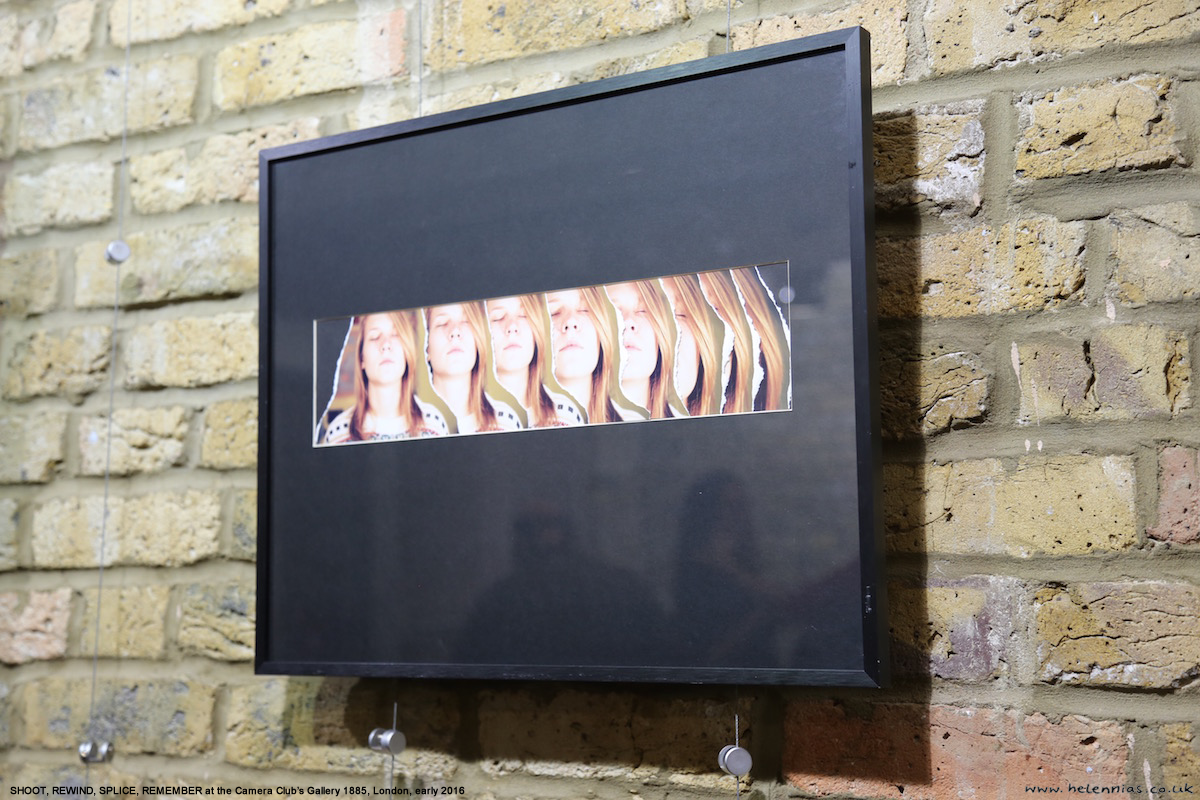 Prints used to create Inescapable Journey exhibited at SHOOT, REWIND, SPLICE, REMEMBER, January 2016
Inescapable Journey first screened at Whirlygig Cinema's Making Tracks in January 2012, where it was given a live score by The Cabinet of Living Cinema, which even the filmmakers had not heard beforehand.