From the Sublime to the Ridiculous (2006) 02:15
Drawing loosely on ideas of philosopher Edmund Burke, this film also attempts to show that often the link between two opposites is a lot closer than it might seem at first.
Video loop in installation
From the Sublime to the Ridiculous intercuts footage of mountains and rivers shot in the Lake District, with video of a four year old 'playing' a variety of musical instruments. This is set and synced to a soundtrack created using the sounds she made.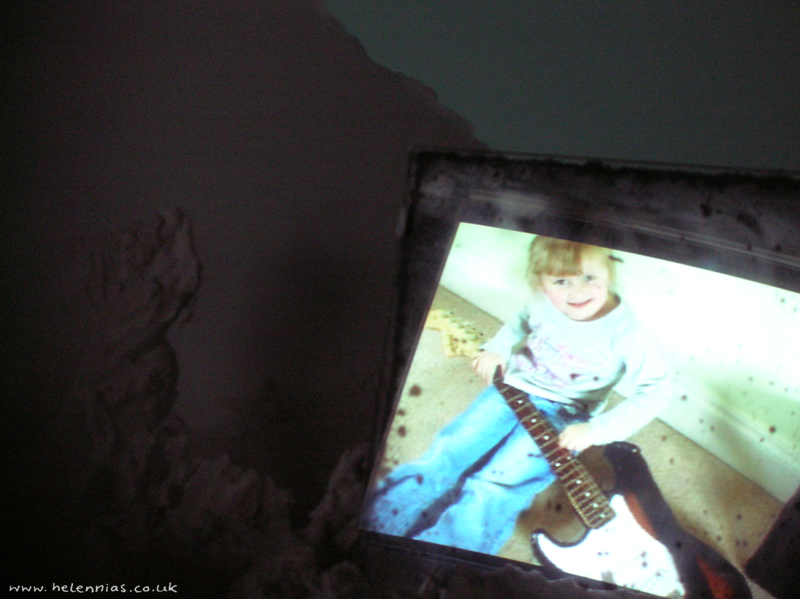 Originally shown in the context of an installation viewed through a small hole in the wall, during the artist's Foundation art show in May 2006 at Epsom UCCA (now UCA).
Thank you very much to (then) 4-year-old Anna for making all the noise.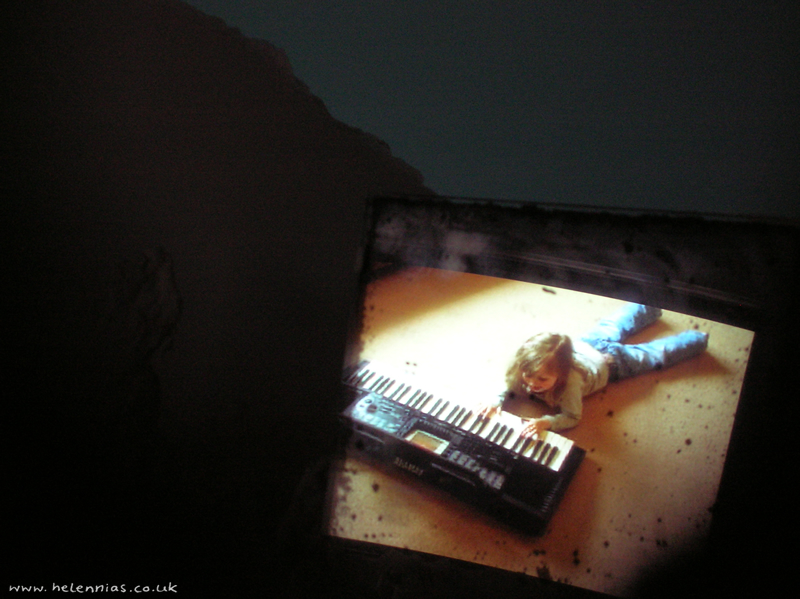 Installation at UCCA, May 2006